MAKING SOLAR SIMPLE
With The Ultimate PV Junction Boxes
Designed & built by former installers.
Fast & Easy to install, more versatile.
EZ's 3 patented layers of water protection work seamlessly to ensure no rain will leak into the home.
Our products are guaranteed to last
Fast + Effective
Enter through 3 different sidewalls, great for Wire Management.
Stainless steel bolts and brass inserts. No galling, cross-threading or stripping.
Weep Holes allows any moisture due to condensation to escape the box safely.
No Leak Promise
V-shaped design is the first layer of defense against rainwater intrusion.
Seamless flashing integrates into the shingle course to ensure proper water-shedding.
Sealant is installed around the factory molded sealant guide as an additional leak prevention means.
high quality
Made from advanced durable polycarbonate + superior components, UL1741, Type 3R.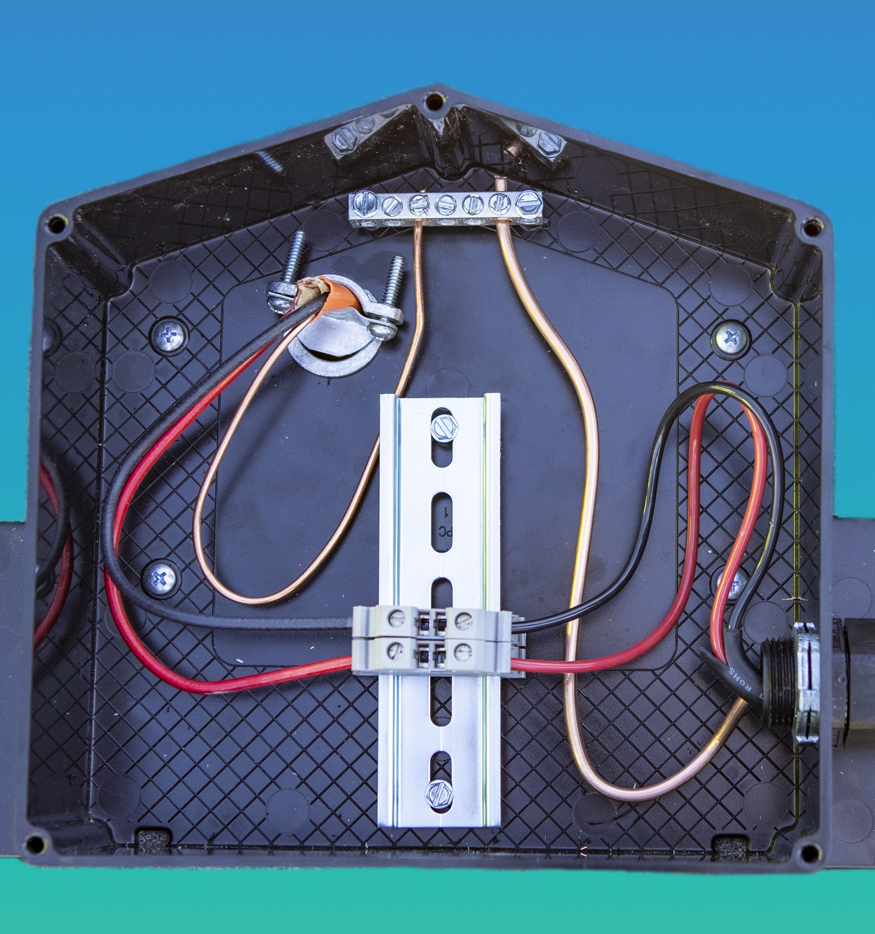 Frequently Asked Questions
Q: These products are made of plastic, will they last over time?
A: This is a great question! The vast majority of polymers aren't designed for PV and to withstand harsh UV for 25+ yrs (think PVC, etc…) However, there are advanced polymers that are specifically engineered to perform in these environments for 25+ yrs. Great examples: Enphase Energy, SolarEdge, commercial skylights, NASA, the Automotive Industry. Our products are built for solar, UV and harsh weather leveraging the same advanced polymer technology found in the above products and industries, and certified with a UL1741 rating. 
Q: What makes EZ Solar products better than the existing Solar Rooftop Junction Boxes?
A: There are a number of reasons Installers preferEZ Solar products over existing rooftop junction boxes. 
1. Installer can wire through 3 sidewalls vs. 1 or 2. Great for Wire Management. 
2. Lid is secured by stainless steel bolts matting to brass stepped inserts in the base. For O&M, you can open and close the lid as many times as you want, without any cross-threading, galling or stripping. Other boxes have tiny self-tapper bolts that can strip the box sidewall holes limiting the number of times you can access the wiring and re-close, not cool. 
3. More cost effective. We believe that EVERYONE should have access to affordable renewable energy, even the average consumer!
Q: Where can I buy EZ Solar Products?
A: Please get in touch with our sales department to place an order by giving us a call (385-202-4150) or by filling out the contact form. 
Q: Can I order a demo?
A: Yes, we offer free demonstration samples of our products. Please fill out the form at the bottom of this page to request a sample, or call us at 385-202-4150.
Q: Do you have a distributor in my area?
A: Please contact us at 385-202-4150 or fill out the contact form.
Stay Up-to-date!
Subscribe to our newsletter and receive the latest information on our products in your inbox.
About EZ Solar
EZ SOLAR is a trendsetting solar products company. We're a business made up of innovators and forward-thinkers, with the drive and wherewithal to constantly update and improve solar with innovating products that are high-quality, installer friendly and cost effective.
Combining our construction and manufacturing backgrounds to bring common sense products to the solar market. Subscribe to our newsletter to find out about more exciting products to be launched soon.